Deals and Closeouts - Terms and conditions: * All sales are final, no returns or exchanges * Products are sold in "as is" condition, customer inspection must be performed prior to departure from the store * Any requested assembly or delivery will be at an additional charge * Payment is by cash or check only, if you choose to use a credit card a 5% processing fee on all items purchased will apply *Any warranty coverage (parts or labor) is at the discretion of the product manufacturer, customer assumes responsibility for any/all parts and labor costs not covered by the manufacturer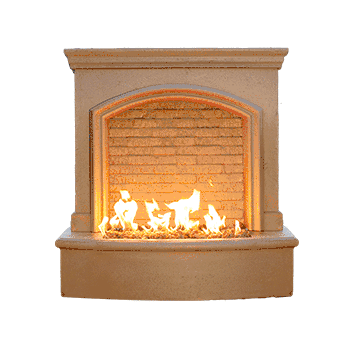 Firefall (fire/water feature)
List $4,095.00
Small Firefall (48'W x 50"H x 25"D), Sedona (tan), LP, no back,
Available for propane or natural gas, Handcrafted from glass fiber reinforced concrete (GFRC), Artisan crafted glass background with earth tone small pebbles.
Floor Demo closeout $2047.5 (1 in stock )
List $4104.00
1D-SSD ECHELON Beverage Center, 304 grade stainless steel construction for durability and a professional look. Designed to pair with the Echelon line of Fire Magic 1D-SSD; Faucet, sink and waste water tank for added convenience. Heavy duty blender for making drinks and easy food prep. Storage drawer and two condiment holders for added storage space.
Inventory closeout $2052 (1 in stock)
Fire Magic Grill Island Package
Fire Magic Aurora Grill inserted in an Island Cafe Base, including a Fire Magic Fridge. Two Echelon Single Access Doors
Inventory closeout $XXX (1 in stock)